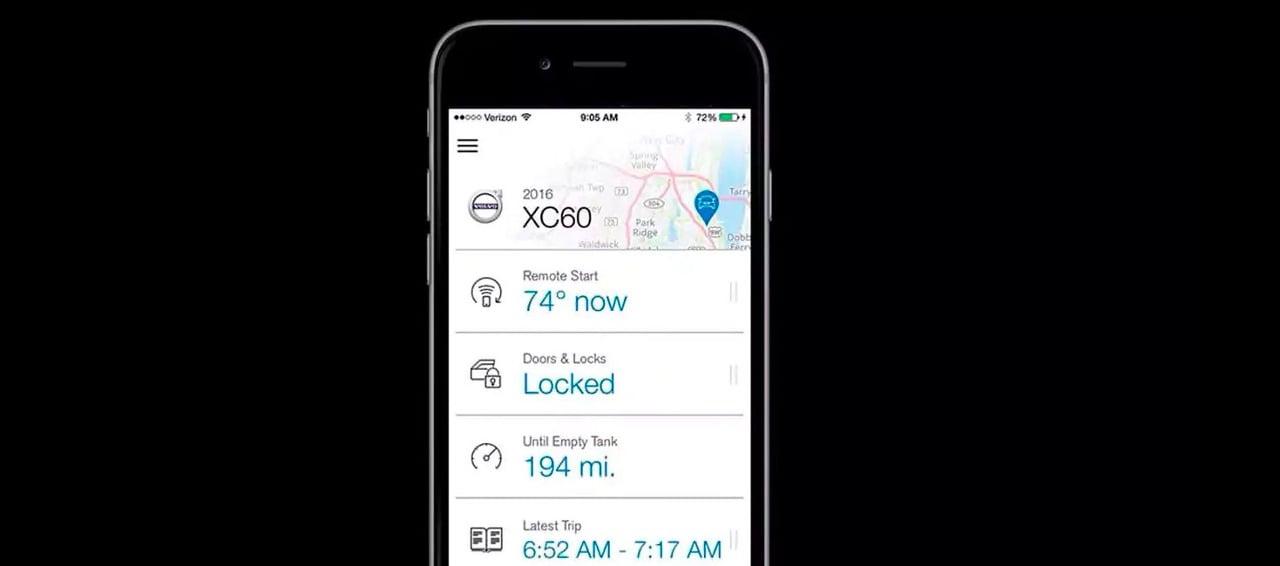 ?
Volvo On Call App provides the ultimate in convenience and connectivity with Concierge services, theft alerts, and car sharing capabilities. Learn more about this proprietary technology, and get four years of complimentary service when you purchase a new Volvo.
Convenience
Chicagoland drivers can keep up with their busy lives thanks to some of the options on Volvo Call App like:
Concierge Service: Available in select markets, drivers can have their car refueled, washed, repaired, or returned to a location of their choice.
In-Car Delivery from Amazon: Link Volvo On Call App with Amazon Key to get your packages delivered to you car.
Remote Start
Car Sharing: Allow friends and family keyless access to you car using the Volvo On Call App.
Send to Car: Have your directions waiting for you when you get behind the wheel.
Safety and Security
Protect your yourself and your vehicle with Volvo On Call App. Safety and security features include:
Roadside Assistance
SOS Button for emergency support
Automatic Collision Alert
Theft Alert
Put the Volvo On Call App to the Test at Patrick Volvo
Discover other reasons to buy a Volvo, and learn about our vehicle upgrade program before coming by our Schaumburg location for a test drive.