Welcome to your personal holiday gift guide at Patrick Volvo Cars!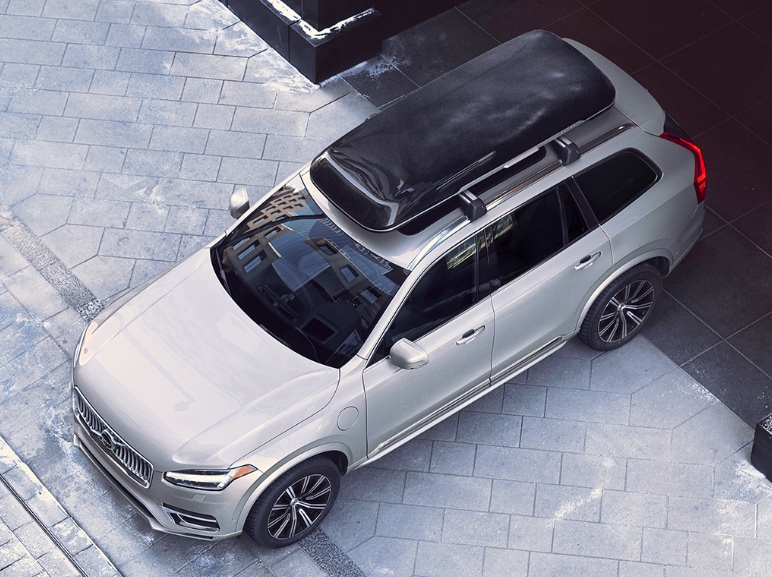 The holidays are an exciting time and this December, Patrick Volvo Cars wants to be of great help when it comes to choosing unique gifts for everyone your life. Whether you're searching for Christmas gift ideas, Black Friday deals, or a new car for your loved one, Patrick Volvo Cars has you covered! Don't celebrate Christmas but want the season's deals?! Our gift guide has something for everyone!
Some of the best Christmas gifts of 2019 would obviously be Volvo's Sweden's Greetings Holiday Sales event. Get deals on brand new cars, like the 2020 XC90 T5 Momentum SUV or get a pre-owned model that's been certified by Volvo. Either way, Patrick Volvo has you covered in making sure you receive the award for giving the best gifts of 2019!
If you're not keen on breaking the bank this Christmas, consider the following unique presents for your loved ones.
Need help finding the best Christmas gifts for mom? Volvo Accessories has you covered! Get mom something practical, like a hybrid jacket. With its distinctive quilted body, this hybrid insulated jacket is a fantastic combination of style and comfort. Get her a gift she can brag about, like the Volvo watch 40 which comes in grey or tan. Did you know that the crown features a diamond pattern that reflects the patterns used on the switchgear in Volvo cars?
We can't forget about dad! We know you want to get the best gifts for dad this season. Volvo also has stylish and comfortable apparel for men. Get dad reflective tee, polo or jacket, depending on his taste. For all of the collectors out there, Volvo has a collection of detailed model cars that are complete with a display stand. These would look fantastic in dad's office!
Okay, now for the fun part! The best gifts for kids! Let's face it; as a parent, you know you want to be as excited as your child is on Christmas day when opening a gift and sometimes, you wait until they fall asleep to play with their toys. No judgement here. Toys are fun! And one of the most fun things Volvo has is the remote controlled XC90 which comes in grey, white and black. It's accurately detailed and has illuminated front and rear lights. This one might not be for the parents but it's perfect for the 18-month to 3-year old. The Rider XC Coupe comes in crash test orange, complete with authentic crash test markings.
Oh, and there's your other babies! Patrick Volvo loves your furry friends as much as you do! One of the best gifts for pets you can get is the tennis ball toss toy which is an industrial strength toy. If you want your pet's style to reflect yours, let them sport this dog collar, which comes with a matching leash. The collar is 1" wide and features heavy duty hardware.
We hope that you have a wonderful holiday season, whether you're celebrating Christmas, Hanukah, Kwanza, New Year's or none of the above! Enjoy the season of giving with your loved ones. Let the holiday festivities begin!