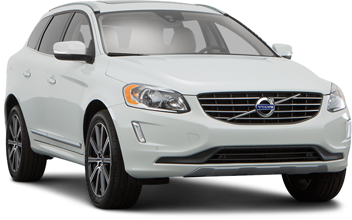 VS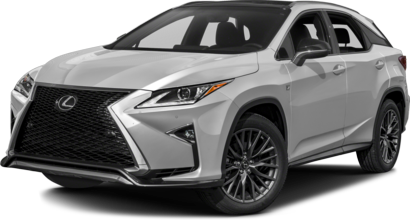 Make an Inquiry
By submitting this form you consent to Patrick Volvo Cars sending SMS (text) marketing messages to the number you have provided. You do not have to consent in order to obtain any of our products or services. Message and data rates may apply.
When Chicago Area Drivers Compare the New Volvo XC60 to the Lexus RX 350, They Find the Volvo Offers Incomparable Performance and Value
Here at Patrick Volvo Cars we know that purchasing a new vehicle is a big decision, but it shouldn't be a confusing decision. Although there are many crossover SUVs on the road these days, none quite offer the same comprehensive driving experience as the Volvo XC60 luxury crossover. We want to give our customers the most information possible surrounding our vehicles so that when the time does come to make a decision about what vehicle is perfect for you, you can make the most informed decision possible. That's why we're going compare the XC60 to the Lexus RX 350 to give you some perspective around what makes the XC60 the right option for anyone looking for a luxurious new crossover SUV.
2016 Volvo XC60 vs. 2016 Lexus RX 350
The XC60 is less expensive than the RX 350. The XC60 costs $36,600 while the RX 350 costs a whopping $41,900. That's over $5,000 dollars in price difference that you could be using towards the next model up of XC60, to get every feature and capability your heart desires.
On top of being less expensive, the XC60 is more fuel efficient as well, costing you less money at the pump. With a city mpg of 23 and 31 mpg on the highway compared to the RX 350 that receives 20 mpg in the city and 28 mpg on the highway.
The XC60 comes with standard Sensus infotainment technology that turns your vehicle into a personal assistant helping you stay entertained and connected on the road as well as safe. The RX 350 has their Lexus Enform system optional, but it will cost you.
Are you interested in learning more about the Volvo XC60 and all of its amazing features and capabilities? We want to welcome you to visit us here at Patrick Volvo Cars in Schaumburg IL, proudly serving the surrounding suburbs of Chicagoland. We are proud and excited to be offering such a terrific selection of XC60 models, so come visit us today and find the one that's perfect for you!
Explore More About the XC60