Volvo XC40 Recharge at Patrick Volvo Cars
The New 2021 Volvo XC40 Recharge is here at Patrick Volvo Cars!
XC40 Recharge: Scandinavian Luxury Goes All-Electric
If you're looking for a luxury vehicle to keep up with your daily driving needs, the new Volvo XC40 Recharge delivers not only Swedish luxury but also impressive all-electric capabilities. At Patrick Volvo Cars, we're excited to have this futuristic luxury pure electric SUV at our dealership. With cutting-edge technology, legendary safety, and impressive zero-emission performance, the XC40 Recharge has been highly anticipated. Come into Patrick Volvo Cars to see it for yourself.
Pure Power
We designed the XC40 Recharge Pure Electric to give you the best experience on the road now, and to protect your future.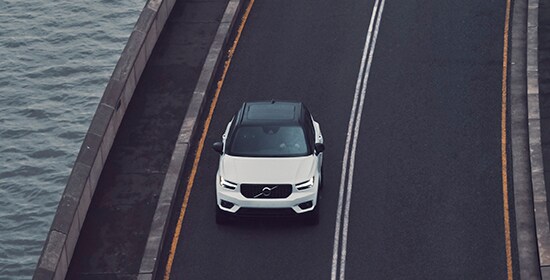 Performance
Just because a gas engine is taken out of the equation doesn't mean that the XC40 won't deliver the thrilling driving experience that Volvo is known for. In fact, the XC40 Recharge delivers even more power with its 78.0-kWh battery pack. The XC40 Recharge will produce up to 402 horsepower for a 0-60-MPH in just 4.7 seconds.
The power of the new XC40 Recharge also allows you to tow up to 2,000 pounds so that you can bring along a pop-up trailer or boat on your next adventure.
The XC40 Recharge will provide upwards of 200 miles of driving range, which should be more than enough for your daily travels. When it's time to recharge the battery pack, you can use a standard outlet or a fast-charging outlet. You can charge 80 percent of the battery in 7.5 hours using your home outlet, or you can charge just as much on a fast-charging outlet in 40 minutes.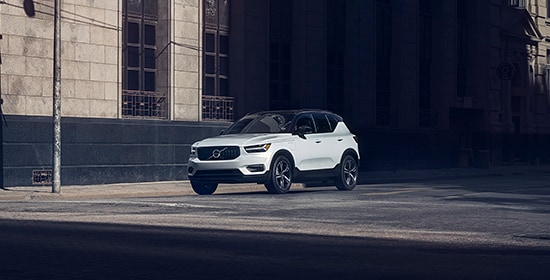 Features
Not only can you count on high-end electric performance, but the XC40 Recharge will also come with highly sophisticated features. The XC40 will feature the new Advanced Driver Assistance System (ADAS), which comes with a scalable sensor system and various ultrasonic sensors, cameras, and radar.
The XC40 Recharge will also be outfitted with a new Android-based infotainment system that will include features like Google Assistant, Google Maps, and the Google Play store. The XC40 Recharge will be the first Volvo model capable of over-the-air updates.
Our 2021 Volvo XC40 Recharge Model Clinic Video




Come to Patrick Volvo Cars to test drive the XC40 Recharge
If you're excited about the pure electric XC40 Recharge, be sure to come into Patrick Volvo Cars to see the brand new all-electric model and take it for a test drive. We look forward to hearing from you!
Available in 8 Colors








Sales Hours
Monday

9:00 AM - 9:00 PM

Tuesday

9:00 AM - 9:00 PM

Wednesday

9:00 AM - 9:00 PM

Thursday

9:00 AM - 9:00 PM

Friday

9:00 AM - 9:00 PM

Saturday

9:00 AM - 6:00 PM

Sunday

Closed